Our People
Ambassador
Mr. Vivek Mahbubani
Vivek Mahbubani is a Hong Kong-bred bilingual stand-up comedian performing in both Cantonese and English. Having been crowned the Funniest Person (in Cantonese) in Hong Kong in 2007 followed by his victory in the English category at the Hong Kong International Comedy Competition in 2008, Vivek has had the opportunity to take his comedy act all over the world including Singapore, Malaysia, Philippines, Thailand, Sri Lanka, India, Australia, Canada and USA.

In 2018, he was one of the recipients of the Ten Outstanding Young Persons Selection in Hong Kong, an annual prize that started back in 1970 to showcase the city's outstanding next generation!

On top of making everyone laugh, Vivek uses his comedy to inspire youth to be proud of who they are and never shy from chasing their dreams.
Ms. Gabriella So
With worldwide stage and screen acting experience Gabriella So is a theatre in education practitioner with a keen focus on education and guidance. After graduating summa cum laude from UCLA School of Theater, Film and Television in Los Angeles, California, Gabriella has held workshops at both Cornell University and Harvard Business School to foster more inclusive communities throughout the campuses.

The first educator to integrate English language learning through drama at Ocean Park, Gabriella is committed to research on pedagogy in early childhood education. A volunteer assisting SEN young-learners, she actively explores the transformative potential of drama.
Mr. John Jr Chiang
John Jr Chiang is a Canadian born Chinese actor and musician. He has graduated from Savannah College of Arts and Design BFA (Graphic Design).  His parents are both famous actors, John Chiang (姜大衛), and Maggie Li (李琳琳). He participated in both commercial and charity movies, as well as TV series and variety show, MV and advertising and etc. He is active in music production including composing, lyric writing, singing, and rapping. He loves sports, dancing, and cooking. His dream as an entertainer who will give back to society and empower the youth.

Mr. James Gannaban
James Gannaban has lived through the darkness of alcohol and drug addiction. Exposed firsthand as to how excess and a permissive lifestyle are glorified in Hong Kong, he counts himself lucky that an overdose, stint in a jail cell, and an extended stretch in rehab finally led toward the light.

He has been sober since 2015 and has made it his life's mission to share experience, strength and hope to individuals and their families going through addiction and recovery.

Rebuilding from rock bottom with better ingredients, he's now a freelance writer, yoga teacher and marketer.
Board of Directors
Mr. Andrew Jones
Emeritus Chairman
Founding Board Member Since 1991
Andrew is Founder and Guardian of Sanctuary Resorts, a Social Enterprise creating Responsible and Sustainable Tourism experiences where people can balance their Body, Mind and Spirit, in an environmentally friendly space.  He has over 40 years of corporate and senior management experience in prestigious hotels, resorts, and management companies around the globe.  Andrew was KELY's first Hon. Treasurer, later becoming Chairman.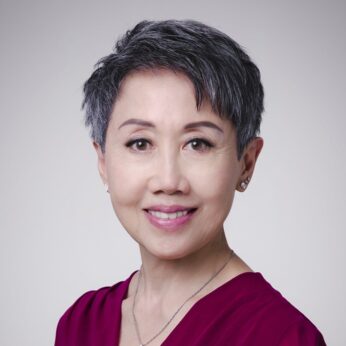 Mrs. Fern Ngai
Chair, Board Member Since 2007
Fern has served at the Board of KELY since 2007 and served as the Chair of the Board of KELY from March 2012 to March 2015.

Fern Ngai is a seasoned leader and changemaker with solid experience in both the non-profit and private sectors in Asia.  Over her career, Fern has successfully led major change initiatives, and is sought after for her expertise and experience in responsible and strategic leadership, diversity and inclusion, talent development and cultural change.  
Fern is the former Chief Executive Officer of Community Business, a Hong Kong based not-for-profit organisation dedicated to advancing responsible and inclusive business practices in Asia. Over 7.5 years as Community Business' CEO, Fern oversaw the expansion of its products and services, establishment of its Indian subsidiary, and development of the ground-breaking LGBT+ Inclusion Index and annual Awards.    In 2019, Fern was recognised by the Hong Kong LGBT+ Attorneys Network (HKGALA) with an award for 'Excellence in Diversity, Inclusion & Equality'. 
Originally from Canada, Fern has over 40 years of broad experience in financial services, technology, change management, and in workplace diversity and community programmes. She held executive roles in the human resources, technology and operations, governance, strategy, and corporate affairs functions at Standard Chartered Bank and was the bank's first diversity and inclusion champion for Hong Kong.  Fern volunteers as chair of the board of KELY Support Group, a Hong Kong charity dedicated to supporting young people, and is an advisor to several NGO's which work on causes related to diversity and inclusion.
Mr. Andy Ng
Honorary Treasurer,
Board Member Since 2022
Trained and qualified at PriceWaterhouseCoopers as a qualified accountant, Andy proceeded his career in investment banking for 15 years working for Morgan Stanley Dean Witter & Co., Deutsche Bank and Royal Bank of Scotland in regional management roles. He then moved on creating his own family business.
As an integral part of his plan to give back to the community, Andy dedicated himself in youth development, mentoring and career guidance for catholic parishes and HKUST students as a key community give-back plan.
Other public services includes Finance Committee member of Caritas Hong Kong and Honorary Treasurer for an elderly service centre in Upper Wong Tai Sin.
Dr. Timothy Woo
Chair of Programme Committee
Board Member Since 2019
Timothy Woo is a Global Wellness Response Partner at Meta, addressing and intervening with mental health crises at Meta. He consistently collaborates globally among EAP providers to address pain points that require accountability to ensure more fluid services with different cross functional partners, and also contributes to several DEI initiatives at Meta. 

Timothy has over 15 years of professional experience in working with adults and young people. Prior to his work at Meta, Timothy has worked with organisations such as the Canadian international School of Hong Kong as the Wellbeing Guidance Counsellor, the YMCA as a Youth Employment Officer, Grandview Children's Centre, an outpatient rehabilitation hospital for children with special needs as the adolescent Social Worker and therapist, World Vision Canada as a regional representative, and ISF Academy as a Senior Counsellor.

Timothy received both his Bachelor's and Master's Degrees in social work from York University, and his doctoral degree from the Hong Kong Polytechnic University. With a focus on family resilience and adolescent depression, Timothy is passionate about contributing to the field of mental health such that all people understand their inherent value and are able to see the potential impact that they have in the community and world around them.
Mr. Tony Bruno
Board Member Since 2019
Tony is Executive Vice President at Teledirect, a company providing business support services to multi-national companies operating in South East Asia, China, Korea and Japan. He oversees the company operations in North Asia. Prior to joining Teledirect, Tony established Asian operations for a well-known North American business services company and previously led PCCW's business process outsourcing subsidiary, PCCW Teleservices.
Tony is a co-founder of the Weez Project, which aims to work with established charities in promoting mental health wellbeing in young people in Hong Kong. The Weez Project has worked with KELY and with Mind Hong Kong, primarily in fundraising and promotional activities. 
Tony is a graduate of the University of Manchester, with a degree in Mathematics and Physics. He has lived in Hong Kong for 23 years.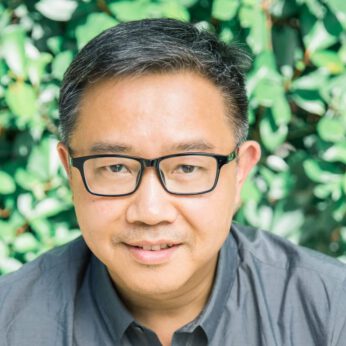 Mr. Paul Tchen
Board Member Since 2000
Paul is the Managing Director of SHK Management Limited.
He has over 25 years of corporate and senior hospitality management experience primarily with The Hongkong and Shanghai Hotels, Limited (owners and operators of The Peninsula Hotels) and The Hong Kong Jockey Club.  He is a graduate of California State Polytechnic University, Pomona and was named in 1999 as a Distinguished Alumnus of the Collins College of Hospitality Management. He was also awarded the "Young Hotelier of the World Award" in 1996 by the International Hotel Association and Hotels Magazine and is an Officier of the Ordre des Coteaux de Champagne.
Aside from KELY, Paul is the Honorary Chair of Shanghai K Charitable Foundation and Chairs Sir Horace Kadoorie Youth Development Foundation in Hong Kong and in the United States, and Support! International Foundation in Hong Kong.
Dr. Michelle Ng
Board Member Since 2013
Michelle Ng is the Director of The Family Zone HK, an antenatal and postnatal service that provides classes for parents, home visits to help new families and care for the mother and newborn. She is passionate about educating as well as offering personalised and empowering support to families as they navigate their way through the early years.

Michelle is a UK qualified doctor, and studied Medicine and Psychology at The Royal Free and University College London Medical School. After active involvement in medical education as both an undergraduate and junior doctor, Michelle decided to turn her attention to educating the next generation. For the last decade, Michelle has also been a UK educational consultant and academic tutor specialising in boarding school, university and medical school entrance and is the co-director of Empire Education Ltd, a bespoke, British tutorial service in Hong Kong which was founded in 2014. In addition to this, she is a freelance lifestyle and medical journalism writer and a mentor on the UCL Students of Global Health Mentorship Scheme.
Mr. David Simpson
Board Member Since 2018
David first joined KELY Support Group in 1997 as an Outreach Worker and is now delighted and honoured to help out on The Board.  During his time at KELY, David helped start up the KELY Circus School (now KELY Juggling Circle) and was a recipient of the Outstanding Anti-Drug Worker Award, awarded by the Action Committee Against Narcotics.  
Currently, David is Co-Founder of Team Building Asia, providing experiential training and events to corporates in the Asia-Pacific Region.
Ms. Whitney Whisenhunt
Board Member Since 2020

Whitney Whisenhunt is currently a consultant with Elevate Services where she provides corporate governance advisory services to help businesses with their corporate governance practices. Before joining Elevate Services, Whitney was with BNY Mellon where she served as the Head of Corporate Governance, APAC. In that role, she advised senior stakeholders, directors, and committee members on a wide range of legal, regulatory and governance issues and provided support to BNY Mellon's legal entity Boards in the region. In 2017, Whitney was selected as a "Woman to Watch'' by The Women's Foundation, 30% Club. She has also provided pro bono assistance to The Hong Kong Council of Social Service in connection with the preparation of suggested guidelines to be used by NGOs when preparing their corporate governance manuals. Whitney first joined KELY in 2019 as a volunteer with the Board's Governance Committee.
Whitney holds a Juris Doctor in Law from Temple University School of Law. Prior to returning to the region in 2008, she was a commercial litigation with the US law firm Cozen O'Connor.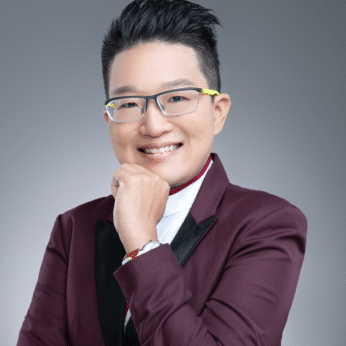 Ms. Benita Chick
Board Member Since 2022
CEO and Founder, Encompass HK

Benita is passionate about working with youth. She started her career at Outward Bound HK, then she worked in Youth Arch Foundation as a Program Director and later a Community Outreach Director at MWYO to formulate the first ever Youth Development Policy in HK.

She has been a strong believer in community outreach, and has mentored youth in RESOLVE Foundation, HKUST Headstart Program, and a former admission interviewer at Li Po Chun United World College. She is currently a Board Member of Youth Arch Foundation, Education Director at Pink Alliance and a part-time Lecturer at the University of Hong Kong. Benita founded Encompass HK in 2018 to realize her vocation for Sustainable Development Goals (SDGs) through education and consultancy.
Ms. Debbie Mannas
Board Member Since 2022
With over 17 years in HR leadership positions across every HR discipline, Debbie is passionate about building and cultivating high performing, diverse and inclusive cultures through creating a vision, building and leading strong teams, working with stakeholders and designing and facilitating great employee development experiences to deliver business outcomes.
Her experiences with talent management and organization development has led her to appreciate individual differences and what it takes to ignite their potential. She is a steadfast advocate for empowering young people to speak up and pursue their dreams. 
Understanding the challenges women face in the workplace, Debbie is particularly invested in helping young girls and women fulfill their potential. She was a mentor with the Women's Foundation and is the Founder of the IMTAC (I'm More Than A Cover) magazine.
Debbie is a strong believer in living a whole and fulfilling life. In addition to her career, Debbie is also a mother, a poet, and a singer/songwriter with two solo albums and a number of singles available on all digital platforms. 
Megan Lam
Board Member Since 2022
Megan is CEO of Neurum Health and leads the company's strategy in ensuring it achieves its vision of bringing behavioural health to life -- personalised care directly where we live, work, play and learn. Prior to founding Neurum Health, she built a multidisciplinary team during her fellowship at Yale School of Medicine investigating digital data and interventions to promote health, and co-founded emeritus Psychiatry Technology Group. She obtained her Master of Research in Developmental Neuroscience and Psychopathology from University College London and Yale University School of Medicine.
Passionate on intersecting inclusive design, tech, and global health, she has advised and consulted for organisations including the GIZ GmbH (Germany), Shared Value Initiative (Hong Kong), and One Mind at Work (USA).
Executive Director
Ms. Sky Siu, Executive Director
Sky has been with KELY Support Group (KELY) since 2011, and was appointed as the organisation's Executive Director in April 2015.
With her passion and deep understanding of youth issues, Sky's aspiration for KELY lies in nurturing young people throughout important developmental stages, and creating sustainable impact in the drug and alcohol prevention and education for at-risk, marginalised young people in Hong Kong.
Before joining KELY, Sky has worked in adolescent health research and local and international community development projects, including those related to women's empowerment in underprivileged South Asian nations. In 2005, Sky co-founded a support network in Hong Kong for over 50 ethnically Chinese third culture teens. Sky is also a member of the World Economic Forum's Global Shaper Community, a network of young people selected for their talent, potential, and commitment to make differences in their communities.
Our Team
Ms. Cindy Ng, Senior Manager, Programmes & Services
Prior to joining KELY as a Youth Services Officer, Cindy worked as a research assistant looking at the psycho-social needs of cancer patients in Hong Kong. With her psychology background, Cindy has always wanted to engage with the youth population through her work. She realises that youth in Hong Kong are facing a lot of issues and sees the need of providing platforms for them. Being a member of KELY allows her to work directly with the youth to help them see the potential in themselves.
Ms. Patricia Yuen, Communications & Development Manager
Patricia's  concern for social issues was developed when she was a journalist in the earlier years of her career, specialising in education and social welfare issues. Upon leaving the media industry, she entered the non-profit field, where she got involved in marketing and development works, hoping to tell stories of the needy in the community in a different way, and let them be heard.  
Prior to joining KELY, Patricia has contributed to an education organisation and a charity that provide services to children and youth with special needs. She saw how a small helping hand at their early ages can do wonders. 
By joining KELY's Communications and Development team, Patricia wants to bring the stories and voices of the young generation into the community, while building mutually beneficial partnerships with the wider community.
Mr. Kelvin Chee, Office Manager
Kelvin is Office Manager and has been working at KELY since 2009. His job duties include Human Resources, Administrations and Accounting. After working at KELY, he has found that many youth in HK are lacking in confidence and Kelvin is happy to see that KELY has put much effort in providing a good platform for their development. Before joining KELY, Kelvin has also worked in the NGO, non-profit and commercial sector for over 10 years.
Ms. Iris Wong, Assistant Programme Manager
Iris graduated with a Master degree in Intercultural Studies from Chinese University of Hong Kong. Iris always has a heart in serving the community, especially for the young generation as she believes youth are not only the leaders of tomorrow but also the leaders of today. Youth can be the strength of our city and world if they are equipped well to bring positive influence in the society. Prior to working at KELY, Iris worked in an NGO and a school to promote positive development in children and youth through character-building. Recognising how challenging and tempting the world is to our youth in 21st century, Iris has dedicated herself to helping young people to develop their full potentials.  
Ms. Sarah Hsu, Programme Coordinator
Sarah holds a Master's Degree in Clinical Mental Health Counseling from The Chicago School of Professional Psychology and a Bachelor's Degree in Psychology from the University of British Columbia. She is also a licensed professional counsellor in the state of Illinois. Sarah's passion has always been to serve within the youth community as they are the change makers and innovators of our society. She believes that youth empowerment is about hearing "what they have to say," supporting their needs, and equipping them with life skills that promote positive mental well-being.
Prior to joining KELY, Sarah worked with schools in vulnerable communities of Chicago to provide educational support, crisis management, and frontline counseling services. She also did advocacy work to increase awareness and access to mental health services. Nowadays at KELY, she strives to develop mental health literacy by encouraging open conversations and providing opportunities for young people to reach their full potential.
Ms. Jamie Vitto, Programme Coordinator
Jamie graduated from the Education University of Hong Kong with a Bachelor's Degree in Psychology. Living in Hong Kong gave her an exposure to the way of life in this city and it allowed her to grow despite being an ethnic minority. Being a youth in Hong Kong, she realised that young people in Hong Kong are under a huge amount of pressure and are in need of platforms to feel welcomed, encouraged and heard. Throughout her university life, she realised her passion for helping out people at a disadvantage, especially those having a similar background to her. She believes that youth in Hong Kong have so much potential that deserves to be seen and acknowledged. Through working with KELY, she hopes she will be able to not just work with youth, but also to learn and grow with them. 
Ms. Rachel Wong, Programme Coordinator
Rachel obtained her Bachelor's degree in Psychology from Hong Kong Baptist University. She had been a committee member of the Psychology Society during her university life  which she gained experiences in organising activities. The topic of her thesis about discrimination towards ethnic minorities in Hong Kong led her gain a good understanding of what difficulties ethnic minorities are facing. She trusts that discrimination can be eliminated gradually through education and promotion in the community.
With enthusiasm, Rachel believes young people are the future of the society. It is crucial to equip young people with life skills essential to meet the challenges of everyday life.
Mr. Louis Hardy, Youth Services Officer
Louis graduated from the University of Stirling in Scotland with a Bachelor's Degree in Psychology. In secondary school, he founded a student club for LGBT rights and inclusion and carried on his interest with his undergraduate dissertation on the effect of minority stress on the coping behaviours of LGBT adolescents. He also volunteered as a responder for a UK-based mental health texting service where he is trained to give unconditional support and understanding to those in need.
Understanding the importance of positive experiences for young people in their formative years, he endeavours to improve mental health literacy and encourage open dialogue for students to find the resources and support systems they deserve.
Ms. Angel Yeung, Youth Services Officer
Angel graduated with a Bachelor's degree in Landscape Architecture. Prior to joining KELY, Angel worked in an NGO setting in providing frontline services to the impoverished children, youth and family.  She is currently studying for a Professional Diploma in Counseling to equip herself with the skills in serving the vulnerable.
Angel has the heart to raise public awareness on mental health issues. She believes the psychological development for an adolescent is exceedingly critical in their growth and potential.  Recognising teenagers in Hong Kong are dealing with enormous stress and emotional struggles on their own, she is determined to walk with the youth and accompany them on their journey to find out their unique strengths and abilities. She hopes to bring positive influence and support to empower the youth.
Ms. Amy Au, Communications and Development Officer
Amy participated in community services for a long time. Before graduating with a Bachelor's degree in Gender Studies, Amy used to work in local women's funds and international human rights organisations, focusing on grantmaking, capacity building and advocacy. She also initiated a local sex education community project. Having studied abroad in the States, Amy recognised the growing concern over youth's drug abuse and mental health wellbeing.
With her background in project management and resource development, she hopes to work in the field of youth empowerment and development and contribute to organisations which pivot on prevention and harm reduction. While working at r the KELY's communications team enables her to connect with diverse communities beyond schools, she can also share innovative insights into facilitating effective discussions on the topic of youth with people from different walks of life.
Ms. Miriam Yeung, Youth Services Officer
Miriam graduated from the University of Liverpool with a psychology degree. She is passionate about learning and sharing knowledge. During her studies, she was a  host of the PsychLiverpool podcast, where contemporary issues and psychology-related topics were explored with different guests. Prior to working at KELY, she worked as a research assistant at the Hospital Authority, looking at the quality of life and mental health well-being of young people diagnosed with scoliosis.
She has always been interested in helping people facing hardships and challenges in life. Through personal experiences, she understands the plight the young people are in, especially in the period of time that we are currently in. And because of these experiences, Miriam believes that with adequate support and guidance, young people can thrive like well-nourished trees. She is willing to serve our future makers with an open mind, an open heart, and an empathetic ear, and to walk with them on their way to wellness and growth.
Secretary
Weir and Associates
Legal Support
Deacons
Mayer Brown