Our People
Patrons
Mrs. Anne Marden, BBS, MBE, JP, Honorary Patron
Mrs Marden received her education in England. She came to Hong Kong in 1947 and has been a committed philanthropist for the past 60 years. She focuses on creating opportunities for children from socially disadvantaged background.  She was the Director of the Hong Kong Red Cross (1960 - 1965). She has been a Justice of the Peace since 1973, received the Caltex Community Service Award in 1990, and was awarded an MBE in 1991. She is the Honorary President of the Playright Play Association, and Patron of the Federation of Handicapped Youth, of AIDS Concern, of the Comfort Care Concern Group and Springboard. She is also Director of the Rehabaid and Committee Member of TREATS.
Ambassador
Mr. Vivek Mahbubani
Vivek Mahbubani is a bilingual Hong Kong-bred stand-up comedian who performs in both Cantonese and English. He was crowned 2007 Chinese and 2008 English Funniest Comedian in Hong Kong and was the host of the TV series "Hong Kong Stories" by RTHK. He appeared in a cameo role for the movie "All's well, ends well 2009" and is a headliner at TakeOut Comedy Club Hong Kong. Aside from comedy, Vivek is the drummer for the local heavy metal band Eve of Sin and a self-employed web designer & developer.
Board of Directors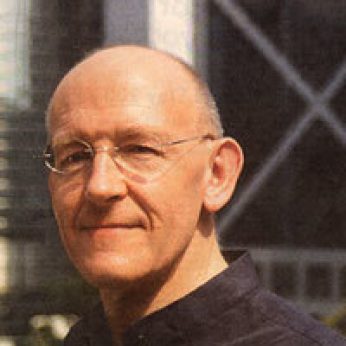 Mr. Andrew Jones, Emeritus Chairman, Founding Board Member Since 1991
Andrew is Founder and Guardian of Sanctuary Resorts, a Social Enterprise creating Responsible and Sustainable Tourism experiences where people can balance their Body, Mind and Spirit, in an environmentally friendly space.  He has over 40 years of corporate and senior management experience in prestigious hotels, resorts, and management companies around the globe.  Andrew was KELY's first Hon. Treasurer, later becoming Chairman.
Mrs. Fern Ngai, Chair, Board Member Since 2007
Fern has served at the Board of KELY since 2007 and served as the Chair of the Board of KELY from March 2012 to March 2015.
Fern is the Chief Executive Officer of Community Business Limited. Fern is responsible for leading Community Business in its next stage of growth, building on its strong corporate social responsibility (CSR) platform, with focus on strategy, corporate community investment, diversity and inclusion, and work-life balance.
Fern previously worked at Standard Chartered Bank in Hong Kong, and in the information technology field in Canada. During her 25-year career at Standard Chartered, Fern held leadership roles at both local and regional levels, in the Human Resources, Technology and Operations, Asia Governance and Strategic Initiatives, and Corporate Affairs functions. Fern was also the bank's Diversity and Inclusion champion, a Living with HIV Ambassador and Director of Programme Care, an employee-led community care and volunteering organisation.
Mrs. Rebecca Terner Lentchner, Vice Chair, Board Member Since 2012
Rebecca Terner Lentchner is the Head of Government & Regulatory Policy for Citadel and Citadel Securities in the Asia Pacific region. In this role, she oversees the firm's public policy and engagement with regulators, policy makers, academics and trade and business associations across the APAC region. 
Prior to joining Citadel, Rebecca was the Head of Government Relations and Public Policy for APAC at BNY Mellon. Previously she built and managed the Policy and Regulatory Affairs team at Asia Securities Industry & Financial Markets Association (ASIFMA), served as a New Directions Returnship Fellow at Goldman Sachs and held policy roles in the US Congress, industry and not-for-profit organizations.
Rebecca serves as Chairman of Hong Kong's American Chamber of Commerce Financial Services Committee, Vice Chair of the Hong Kong based charity KELY, and formerly was a Member of the Board of Directors and the Steering Committee of Women in Finance Asia.
Rebecca received her Master's in Public Policy from The George Washington University.
Ms. Karen Liu, Chair of Programme Committee, Board Member Since 2017
Karen is currently the executive director of Asian Charity Services, a Hong Kong-based nonprofit organisation that provides training and consulting for charities. 
She brings a combination of business and social sector experience.  She previously led strategy and investments at a number of multinational and Chinese companies, including GE Energy, Pratt & Whitney, Singyes Solar and CSMC Technologies.  She was a founding board member and former managing director of the Social Venture Group, a Shanghai-based philanthropy advisory.
Karen holds a BS degree from the Wharton School of the University of Pennsylvania and an MBA degree from the Yale School of Management.
Ms. Pilar Morais, Chair of Fundraising & Events Committee, Board Member Since 2018
Pilar Morais joined family-run CHI Residences, one of Hong Kong's leading boutique serviced apartment brands in 2007, and has since succeeded to the helm with the retirement of her father, Philip Morais.
Since joining the company, Pilar has played a key role in the brand's growth as well as acquiring new developments and investments and created a bigger portfolio under CHI International. With a current portfolio of five boutique residences – bringing creative new concepts including a pet-friendly serviced apartment complex, more variety of layouts adapting to market demand, various family-friendly, baby safe, health and wellness and eco-friendly innovations, plus colourful collaborations with local artists.
Apart from serviced apartments, CHI International has also extended internationally, with award-winning Garden Island Resort in Fiji, and in Hong Kong opened neighbourhood cafe, Opendoor Cafe + Courtyard and event space PLATFORM.
Born in San Francisco, Pilar grew up in Hong Kong, and graduated in Business Administration from the Marshall School of Business at the University of Southern California.
Before joining the family firm, she worked for a boutique finance company in Sydney, focusing on hospitality.
Contributing to sustainability and the local community, Pilar has led CHI International to participate in Earth Hour and Dress Pink Day, and support local charities Food Angel and KELY Support Group.
M. Paul Tchen, Board Member Since 2000
Paul is the Managing Director and Chief Executive of the Sir Horace Kadoorie Youth Development Foundation which funds free vocational training programmes for China's underprivileged and migrant youths.
He has over 25 years of corporate and senior management hospitality experience including being Director of Membership Services and Operations at the Hong Kong Jockey Club. Prior to this, he was at The Hongkong and Shanghai Hotels, Limited, the owning and operating company of The Peninsula Hotels, which he joined in 1991, taking on various executive positions within the group in Beverly Hills, Hong Kong, Shanghai and in the company's head office where he was Group General Manager, Operations until 2016. He is an alumnus of The California State Polytechnic University, Pomona where he obtained a Bachelor of Science degree in Hotel and Restaurant Management and was named in 1999 by the University as a Distinguished Alumnus. He was also awarded the prestigious "Young Hotelier of the World Award" in 1996 by the International Hotel Association and Hotels Magazine and is an Officier of the Ordre des Coteaux de Champagne.
Aside from KELY, Paul is a member of the Advisory Council of INCLUDED, a Beijing-based non-profit organisation helping China's urban migrant children primarily through offering social and educational programmes.
Dr. Michelle Ng, Board Member Since 2013
Michelle studied Medicine and Psychology at The Royal Free and University College London Medical School, UK. After active involvement in medical education as both an undergraduate and junior doctor, Michelle decided to focus on educating the next generation, specialising in academic preparation for UK boarding school and university entry.
She is passionate about providing educational support and represented the junior doctor body for two years on the Foundation School Newsletter Editorial Panel for the Leicester, Northampton and Rutland NHS Deanery, UK. She was additionally a member of the Junior Doctors' Rota Committee on the Medical Directorate at the Leicester Royal Infirmary Hospital which functioned to facilitate good training and provide a better service of care.
On moving to Hong Kong in 2009, Michelle became a freelance food writer for several publications and a medical tourism writer for Global Health and Travel Magazine. She is currently Director and Educational Consultant of Empire Education Ltd, a bespoke, British tutorial service in Hong Kong which she co-founded in 2014.
Ms. Maria Sit, Board Member Since 2014
Maria is currently the Chief Client Experience & Digital Officer of financial services company Sun Life Hong Kong and is responsible for delivering Client for Life experience and empowering Sun Life advisors with a market-leading digital platform. Over the past 20 years, Maria has worked with financial services firms across Europe and Asia Pacific in marketing management and digital transformation. As a marketing and customer experience professional, Maria's passion lies in bringing together talents from different disciplines, such as design and technology, to create human-centric digital solutions for large organisations, benefitting their customers, employees and shareholders with meaningful experiences.

Before joining Sun Life Hong Kong, Maria worked for 10 years as the Regional Managing Director of HeathWallace, a leading international digital design and marketing firm. She founded the user design business for Asia Pacific and helped various clients deliver their brand promise and pursue sustainable growth through digital engagement platforms. She began her career in marketing for the financial services industry including Chase Manhattan Bank, Citibank and HSBC in Hong Kong.
Mr. David Simpson, Board Member Since 2018
David first joined KELY Support Group in 1997 as an Outreach Worker and is now delighted and honoured to help out on The Board.  During his time at KELY, David helped start up the KELY Circus School (now KELY Juggling Circle) and was a recipient of the Outstanding Anti-Drug Worker Award, awarded by the Action Committee Against Narcotics.  
Currently, David is Co-Founder of Team Building Asia, providing experiential training and events to corporates in the Asia-Pacific Region.
Mr. Tony Bruno, Board Member Since 2019
Tony is Executive Vice President at Teledirect, a company providing business support services to multi-national companies operating in South East Asia, China, Korea and Japan. He oversees the company operations in North Asia. Prior to joining Teledirect, Tony established Asian operations for a well-known North American business services company and previously led PCCW's business process outsourcing subsidiary, PCCW Teleservices.
Tony is a co-founder of the Weez Project, which aims to work with established charities in promoting mental health wellbeing in young people in Hong Kong. The Weez Project has worked with KELY and with Mind Hong Kong, primarily in fundraising and promotional activities. 
Tony is a graduate of the University of Manchester, with a degree in Mathematics and Physics. He has lived in Hong Kong for 23 years. 
Dr. Timothy Woo, Board Member Since 2019
Timothy Woo is the Upper School Wellbeing Guidance Counselor at the Canadian International School of Hong Kong. Designed to address student mental health both at a level of intervention and prevention, Timothy works with students on a short or long term basis based on their needs and collaborates with other counselors and teachers to foster an environment where the students' best interests are always the focus.  
Timothy has over 15 years of professional experience in working with young people. He has worked with organisations such as YMCA as a Youth Employment Officer, Grandview Children's Centre, an outpatient rehabilitation hospital for children with special needs as the adolescent Social Worker and therapist, World Vision Canada as a regional representative, ISF Academy as a Senior Counsellor, and with KELY Support Group as a Programme Coordinator. 
Timothy received both his Bachelor's and Master's Degrees in social work from York University, and his doctoral degree from the Hong Kong Polytechnic University. With a focus on family resilience and adolescent depression, Timothy is passionate about contributing to the field of adolescent mental health such that youth understand their inherent value and are able to see the potential impact that they have in the community and world around them. 
Secretary
Weir and Associates
Auditor
Vincent Kwok & Co
Legal Support
Deacons
Mayer Brown
Our Team
Ms. Sky Siu, Executive Director
Sky has been with KELY Support Group (KELY) since 2011, and was appointed as the organisation's Executive Director in April 2015.
With her passion and deep understanding of youth issues, Sky's aspiration for KELY lies in nurturing young people throughout important developmental stages, and creating sustainable impact in the drug and alcohol prevention and education for at-risk, marginalised young people in Hong Kong.
Before joining KELY, Sky has worked in adolescent health research and local and international community development projects, including those related to women's empowerment in underprivileged South Asian nations. In 2005, Sky co-founded a support network in Hong Kong for over 50 ethnically Chinese third culture teens. Sky is also a member of the World Economic Forum's Global Shaper Community, a network of young people selected for their talent, potential, and commitment to make differences in their communities.
Ms. Rosanna Yim, Senior Manager, Communications & Development
Rosanna holds a Master Degree in Marketing from Napier University, Edinburg and a Bachelor Degree in Catering and Hotel Management from Victoria University of Technology, Melbourne, Australia. With broad working experience in numerous international hotel chains and a leading conglomerate in Hong Kong, she has cumulated an extensive portfolio in marketing initiatives and attributes in the hospitality and tourism industry. Rosanna also has experience in managing a children's creative arts centre in Macau.
Ms. Cindy Ng, Programme Manager
Prior to joining KELY as a Youth Services Officer, Cindy worked as a research assistant looking at the psycho-social needs of cancer patients in Hong Kong. With her psychology background, Cindy has always wanted to engage with the youth population through her work. She realises that youth in Hong Kong are facing a lot of issues and sees the need of providing platforms for them. Being a member of KELY allows her to work directly with the youth to help them see the potential in themselves.
Mr. Kelvin Chee, Office Manager
Kelvin is Office Manager and has been working at KELY since 2009. His job duties include Human Resources, Administrations and Accounting. After working at KELY, he has found that many youth in HK are lacking in confidence and Kelvin is happy to see that KELY has put much effort in providing a good platform for their development. Before joining KELY, Kelvin has also worked in the NGO, non-profit and commercial sector for over 10 years.
Ms. Kinki Chung, Communications & Development Coordinator
Kinki graduated with a Bachelor degree in Journalism and Communication. Before getting involved at KELY, she worked as an intern reporter in media industry. Facing various social issues every day, she found a staggering number of local youth today are encountering tremendous stress, and understands how easily this can lead them to fall through the gaps. She realizes that, if we are all willing to lend a hand, any young person can be become Master of the Future. 
Through working at KELY, she hopes to give more support and encouragement to these adolescents so that all of them can have a brighter future. 
Ms. Miki Ang, Communications & Development Coordinator
Miki graduated from Hong Kong Baptist University with a Bachelor of Social Sciences (Honours) in Social Policy. Prior to joining KELY, Miki worked in NGOs which serve children and youth. She has an enthusiasm for serving young people and is willing to listen to them. She believes that everyone has a talent and hopes to help young people utilise their potentials. Miki regards working at KELY is a great platform to make positive influences on young people in Hong Kong. 
Ms. Katherine Sze, Programme Coordinator (Registered Social Worker)
Katherine graduated with a Master degree in Public Health from Chinese University of Hong Kong, with major in Health Promotion and Social Behavior. She worked with an NGO and in private clinic which render health promotion and disease prevention services for underprivileged communities, including children, youth and elderly in Hong Kong. As a Registered Social Worker, Katherine realises the significance of empowerment, positive influence and harm reduction when working with youth, especially when dealing with the issue of drug and alcohol consumption. By joining KELY, she hopes to support youth enhancing self-esteem, reaching full potential and inspiring them to a brighter future.
Ms. Nanki Luthra, Programme Coordinator
Nanki graduated with a Master Degree in Public Health/Management from University of New South Wales and Bachelor Degree of Science from University of Western Sydney. Prior to joining KELY, she worked at an NGO catering towards refugees, asylum seekers and illegal migrants in Hong Kong. With a background in public health and mental health nursing, she has worked with the most vulnerable and disadvantaged members of society in Hong Kong and Australia. Nanki understands that youth are the pillars of the future, and youth mental health and education are of upmost importance. Being an ethnic minority and having studied in school in Hong Kong, she is able to understand issues young people face daily. She hopes to use her skills to educate and support young people. Hence, to empower themselves make informed decisions. 
Ms. Iris Wong, Programme Coordinator
Iris graduated with a Master degree in Intercultural Studies from Chinese University of Hong Kong. Iris always has a heart in serving the community, especially for the young generation as she believes youth are not only the leaders of tomorrow but also the leaders of today. Youth can be the strength of our city and world if they are equipped well to bring positive influence in the society. Prior to working at KELY, Iris worked in an NGO and a school to promote positive development in children and youth through character-building. Recognising how challenging and tempting the world is to our youth in 21st century, Iris has dedicated herself to helping young people to develop their full potentials.  
Ms. Rachel Wong, Youth Services Officer
Rachel obtained her Bachelor's degree in Psychology from Hong Kong Baptist University. She had been a committee member of the Psychology Society during her university life  which she gained experiences in organising activities. The topic of her thesis about discrimination towards ethnic minorities in Hong Kong led her gain a good understanding of what difficulties ethnic minorities are facing. She trusts that discrimination can be eliminated gradually through education and promotion in the community.
With enthusiasm, Rachel believes young people are the future of the society. It is crucial to equip young people with life skills essential to meet the challenges of everyday life.
Mr. Tony Ng, Youth Services Officer
Tony graduated from The University of Hong Kong where he obtained a Bachelor's Degree in Social Sciences, with major in Psychology and Criminology. During the 4-year college life, Tony gained first-hand experience in organising events which promoted concepts related to youth such as deviance, conformity, socialisation, etc. He worked as an intern in an international non-governmental organisation which deals with youth issue. Upon graduation, Tony spent half a year exploring around the world where he met many people who have inspired him giving back to society. Youth development is one of the social issues that Tony is passionate about as he believes young people are the future pillar of society and they need proper guidance to reach their full potential. By joining KELY, Tony hopes to guide young people out of confusion and identify their role in the community and in society as a whole.
Ms. Danita Bond, Youth Services Officer
Danita obtained an Online Diploma in Child and Youth Counselling from Online Counselling College in Alberta, Canada. Prior to joining KELY, Danita worked with children at learning centres. She has always been passionate about working with youth, particularly building relationships with them and finding ways to make a positive impact on their lives. At KELY, she hopes to continue refining and developing new skills in helping young people to reach their full potential.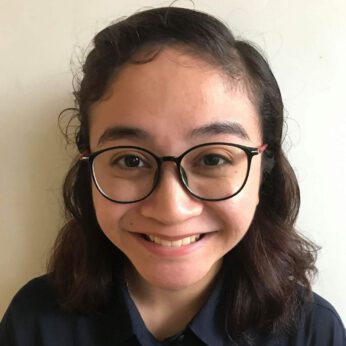 Ms. Jamie Vitto, Youth Services Officer
Jamie graduated from the Education University of Hong Kong with a Bachelor's Degree in Psychology. Living in Hong Kong gave her an exposure to the way of life in this city and it allowed her to grow despite being an ethnic minority. Being a youth in Hong Kong, she realised that young people in Hong Kong are under a huge amount of pressure and are in need of platforms to feel welcomed, encouraged and heard. Throughout her university life, she realised her passion for helping out people at a disadvantage, especially those having a similar background to her. She believes that youth in Hong Kong have so much potential that deserves to be seen and acknowledged. Through working with KELY, she hopes she will be able to not just work with youth, but also to learn and grow with them. 
Mr. Marco Wan, Youth Services Officer
Marco graduated from the University of Hong Kong with a Bachelor of Social Sciences majoring in Psychology. He worked in Cambodia after graduation for an international development organisation focusing on youth issues. As a third culture kid, having lived half his life around Asia before returning to Hong Kong, he can more easily relate himself to young people from different backgrounds living in Hong Kong. Inspired by his mentors during his secondary school years, he hopes to walk with youth and positively influence their lives through his work at KELY.
Ms. Medora Choi, Youth Services Officer
Medora graduated from the University of Hawaii at Mānoa with a Bachelor of Arts Degree in Psychology. During her studies, she was engaged in Psychology Club where she volunteered food drives for homeless shelters and paid visits to youth that suffer from chronic illnesses. From these experiences, she realised the importance in focusing on preventative measures at an early age.
Soon after coming back to Hong Kong, Medora decided to explore deeper on holistic approaches for health where she discovered integrative mind, body and spirit approach and graduated from the University of Hong Kong with Masters of Social Sciences in Behavioral Health. With increasing mental health awareness and dialogues amongst the youth in Hong Kong, she hopes to make use of her knowledge and experience to make a positive impact and continue to break down mental health stigmas. Her goal is to empower young voices and encourage them to live a meaningful life!