Parents and teachers seminar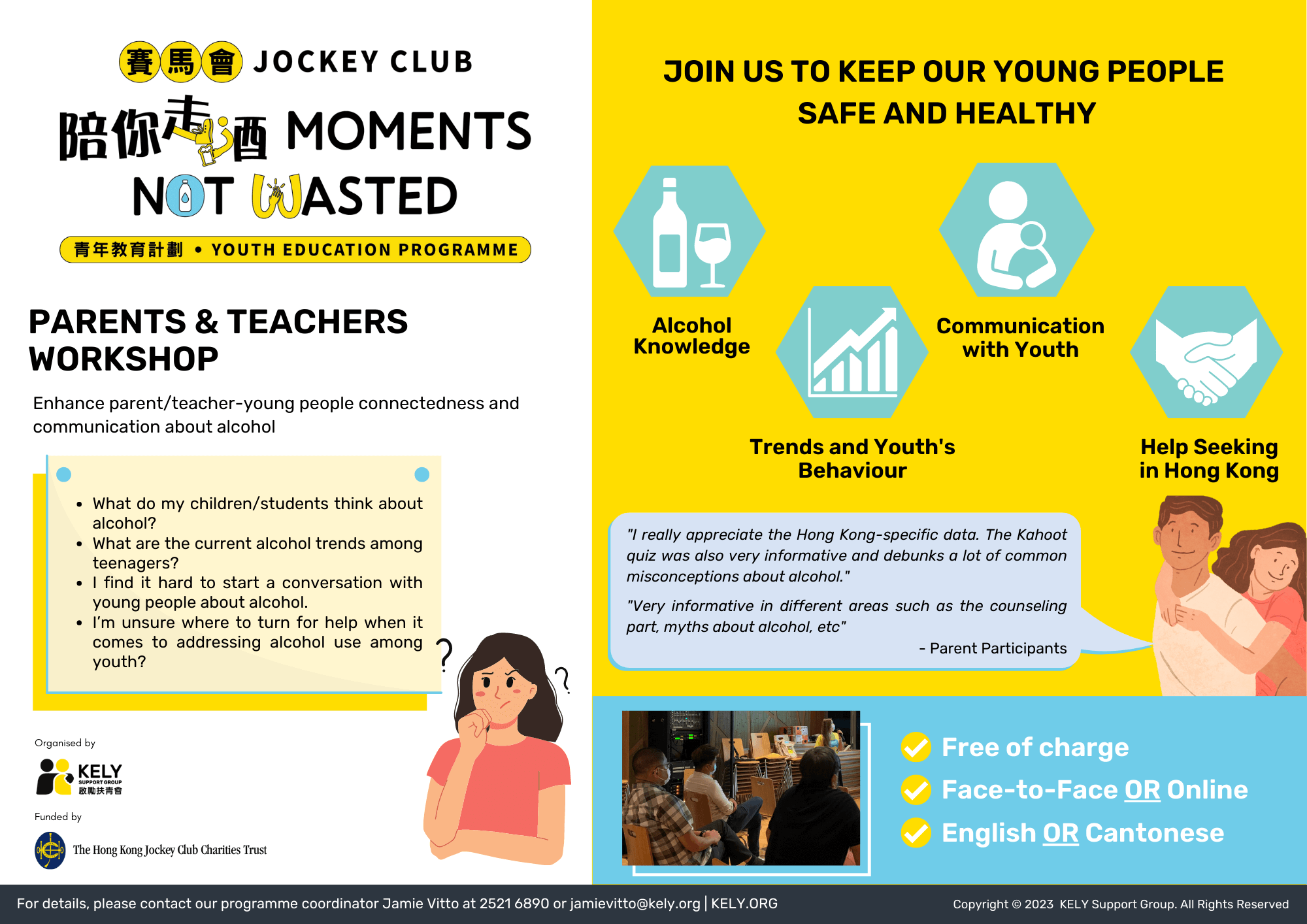 The one-hour interactive seminar provides parents and teachers with knowledge on the risks of alcohol and techniques to have candid conversations with youths. Ultimately, the session aims to create empathy among participants to understand the decision-making process toward alcohol among youths. Parents and teachers will be empowered to act as a positive role model and a trusted adult that youth can reach out to.

Besides regular events hosted by KELY, KELY can also provide the seminar at schools and other organisations for parents and teachers.
Target audience: Parents and teachers with frequent contact with youth
For details about the Programme, please contact:
Ruby For
rubyfor@kely.org
2521 6890